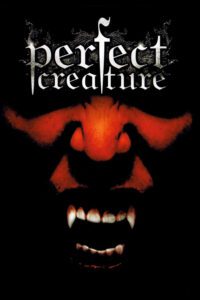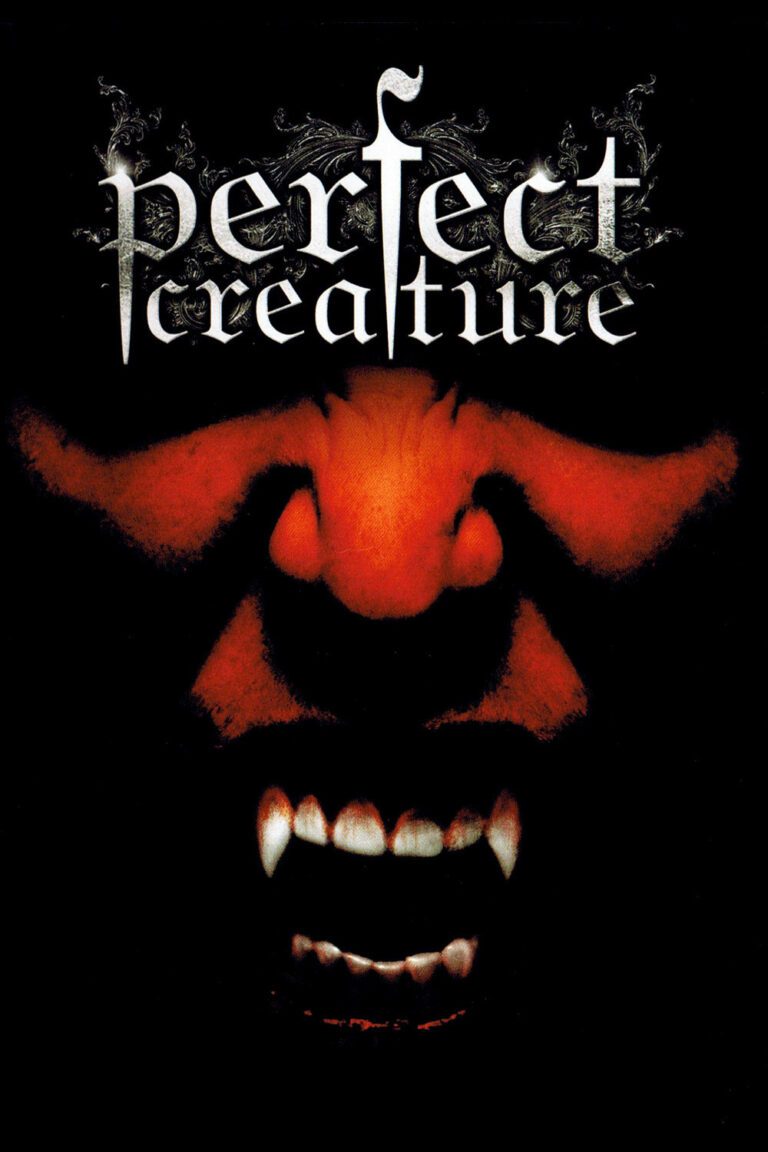 Reviewed by: Hellion
Rating:


Director: Glenn Standring
Greetings hellspawns and do-gooders. Hellion here, reviewing 20th Century Fox's far from perfect Perfect Creature.
In an alternate universe of 1960s New Zealand, humans and vampires are living side by side in harmony. After centuries of genetic testing, the perfect species is created, genetically superior in intelligence and biology. These days, vampires help humans overcome the many diseases killing off the human race, particularly a new strain of Influenza, which drives its victims insane before they succumb to the deadly virus. However, the delicate co-habitation between men and vampires, also known as the Brotherhood, is threatened when a rogue vampire named Edgar, harboring a deep dark secret begins a killing spree. A police captain and her partners join forces with Edgar"s real brother Silus to stop the bloodsucker"s deadly rampage.
I apologize in advance for the love-hate review you are about to read. It's just that Perfect Creature had sooooooo much potential. Instead, the film is a good example of what happens when multi-genre films goes bad. Not enough action to make it a true action film. Not enough scares to make it a true horror film. Not enough romance for female fans into the vamprymantic scene to dream about tall, dark, and handsome bloodsuckers. It"s not not exactly funny nor is it dramatic. I suppose one could call it a fantasy film, except, the feel is too urban and realistic. And, although, the film is clearly set in an alternate universe, a Victorian era sprinkled with early 1960s influences look cheats the Sci-fi fans from claiming this one as their own. It"s like Underworld meets Dark City meets Children of Men but nowhere near as cool as any of those films.
All is not completely lost though. A decent budget gets the look and feel of an alternative New Zealand a genuine and intriguing feel. From the dirty grungy Jamestown slums to the powerful, sophisticated, architectural havens of the Brotherhood, I wouldn"t mind seeing these gorgeous sets in some other type of film, perhaps a real sci-fi"ish spy thriller. With a good balance between CG and the practical sets, the film gives way to dark noir. And, zeppelins are ultimate cool CG item to have in your movie. Nothing spells out futuristic, or in this case, alternatively realistic, like a giant flying balloon! Heck, you could even hire the same actors!
The acting is well done. Dougray Scott, one time consideration of superheroes Wolverine and James Bond, stars as our dark hero, Brother Silus, keeping the traditional myth of an aristocratic and wise creature. Mr. Scott"s vague expression should not be mistaken for bad acting but more a showing that Silus has complete absolute control of his actions and emotions. He"s simply just too cool. One might argue, a bit cold, but hey, he"s a vampire, they"re supposed to be that way! Dougray Scott simply embodies the dark, tall and handsome of vamprymanticism.
Unfortunately, the romance of the film is seriously undermined, if one can find any presence at all. It"s unfortunate, as that could"ve given the roles more depth. Silus" cool airs evaporate whenever Police Captain Lilly played by the lovely Saffron Burrows, is around. There"s some nice underlying chemistry here between the actors, too bad there wasn"t a decent storyline to go with it. A few short scenes and choppy dialogue to suggest there"s romantic interest in one another, but it isn"t until they lock lips at the very end that we finally care.
There"s a strong supporting cast consisting of Kiwi actors, Scott Wills and Craig Hall, playing dedicated and loyal detectives helping Lilly crack the case; and veteran character actor Peter McCauley, probably best known as Odin from Hercules: The Legendary Journeys and Professor George Challenger from Sir Arthur Conan Doyle"s Lost World TV show, once again playing a professor, who"s discovered the truth about Edgar"s genetic experiments. Rounding out the supporting cast is veteran British TV and screen actor Stuart Wilson, with a slew of credits dating back to the 70s. Mr. Wilson portrays the lead Brother Augustus, unrelenting in keeping the status and reputation of the Brothers in tact at all costs.
Lastly, there"s our villain Edgar played with maniacal gusto by Leo Gregory. No stranger to maniacal roles, Leo is best known his standout portrayal of Brian Jones in "Stoned," a movie dedicated to showing the demise of the Rolling Stones co-founder. Leo"s menacing bloodsucker is a cold, calculating, vengeful killer, purposely destroying human life, all to play a game in order to bait his brother Silus. There"s a raw sex appeal that comes out in Leo"s portrayal of Edgar, which is quite appealing. He"s a bit of a scene stealer here. If Silus is the cool and calm one, then Edgar is the wild and crazy one. As much as I liked Leo Gregory, I can"t help but wonder how much better Edgar would have been if his yumminess Jonathan Rhys Meyers had actually stayed in the role. Fortunately for Leo Gregory, JRM had to abandon the project due to other commitments.
New Zealand native Glenn Standring wrote and directed his sophomore feature film, trying to duplicate and capitalize the success of his first film, "The Irrefutable Truth About Demons, starring pre-LOTR and former Xena star Karl Urban. The concept of Perfect Creature is an ambitious one but the dull story keeps it from delivering that knock punch that moviegoers need to keep coming back for more.
The classy look and exciting twist on what seems to be a stale branch on the horror tree may not be enough to keep viewers" eyeballs glued to the screen. In fact, only diehard vampire fans may sit through this one, if only to see the climatic final battle between the two brothers and find out Edgar"s secret. Ultimately, I believe it"s the inconsistency of not dedicating itself to one genre, perhaps even one style, that keeps this film from succeeding. Had it been strictly a horror or a sci-fi film, it might have worked wonders.
Perfect Creature gets three outta five pitchforks because I love zeppelins and it really was a great idea, just needed a bit more excitement.