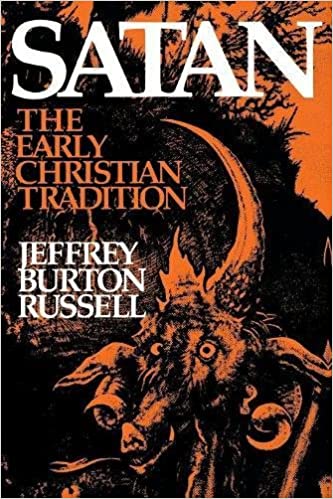 Author: Jeffrey Burton Russell
Publisher: Cornell University Press
Year Published: 1981
Satan picks up where Russell's earlier book – The Devil – left off, right after the New Testament, so if you aren't familiar with the Biblical Satan and the pseudepigraphal story of the fall of the Watchers, you may find yourself searching for background. I strongly recommend reading The Devil first.
Russell dives into the theology of the early Church fathers and then that of the Gnostics. Yes, this is going to get theological by the sheer nature of the topic but I think Russell presents the material in a fair though sometimes simplistic manner. The doctrine of evil was never set in stone in early times, as the writings of the Church fathers prove, and it evolved significantly once Christianity took off. Topics include the theological writings of the early Fathers such as Justin and Origin, Gnostic writings with Irenaeus and Tertullian's reproaches, the Alexandrians, Lactantius and Manicheanism, and eventually Augustine's writings. It's a lot to cover.
Like The Devil was to Antiquity, this book is to the late 1st – 5th centuries CE serves as a crash course into early Christian theology and its heretical counterparts. It's not as easy of a read as The Devil and there aren't nearly as many pictures, but it's still well written and easy to follow.