---
Learn Biblical Demonology with Course: Fallen Angels, Demons & Satan in Judeo-Christian Traditions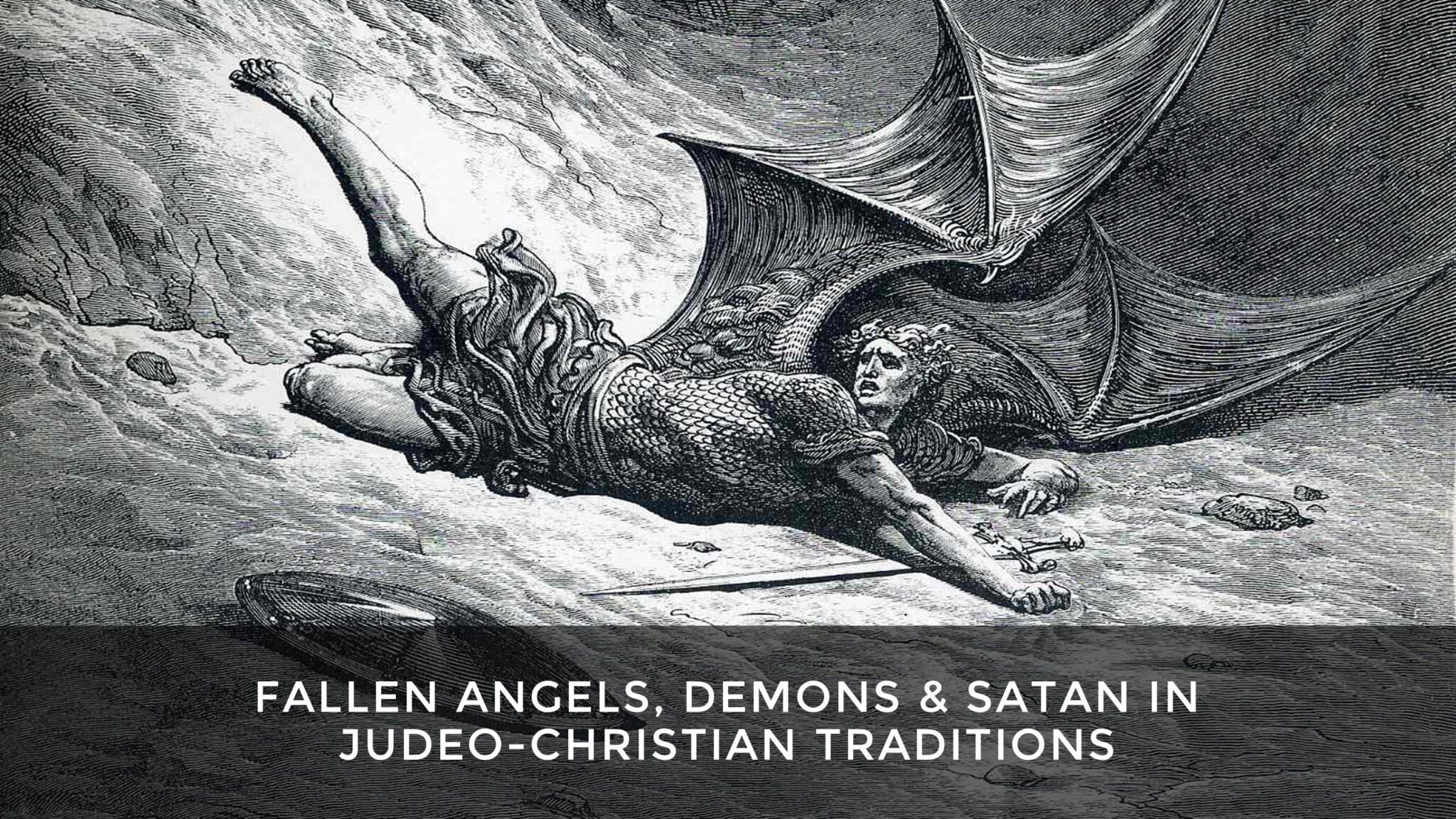 Explore how the concepts of the Devil, demons, and fallen angels evolved from early mentions in the Hebrew Bible (Old Testament) to stories from apocalyptic Judaism found in the Book of Enoch, Jubilees, and the Dead Sea Scrolls, to the emergence of Satan as Christ's arch-nemesis in the Book of Revelation. Learn what the Bible does and does not say about topics such as:
the nature of evil
the concept of human suffering
the fall of the angels
demon possession and exorcism
the final cosmic battle between good and evil
---
Learn about The Devil & His Various Names
The site offers an extensive database of demon names and profiles.
Or explore some of these demonic entities and evil spirits by category.
---
---
Demonology & Evil in World Cultures
DeliriumsRealm is devoted to the study of good and evil in society. Each culture from the earliest civilizations to modern times personified evil in different ways. Explore our free demonology lessons on the following subjects.
What is Demonology?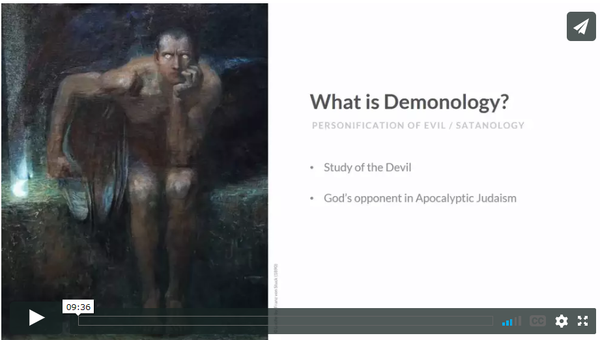 How people think about evil changes as cultures change. Yet most cultures have some type of personification of evil. This lesson looks at what role demons and the Devil play in shaping our modern Western culture and how one might study demonology.
Why Does Evil Exist?
What is evil? Is evil a fundamental part of human behavior? According to the philosophical "problem of evil," if God is omnipotent, omniscient, and omnibenevolent, how can evil exist? This lesson explores these philosophical questions.
Why Do People Suffer?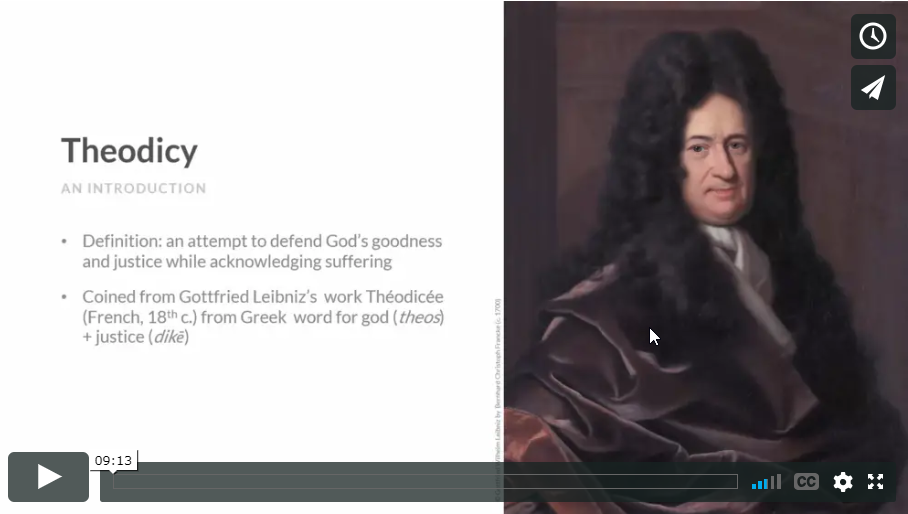 A theodicy is an attempt to defend God's justice when suffering is present, usually without conceding that God is not either all-knowing, all-loving or all-powerful. In this lesson, we will explore some of the most common Christian theodicies.
What is Apocalypticism?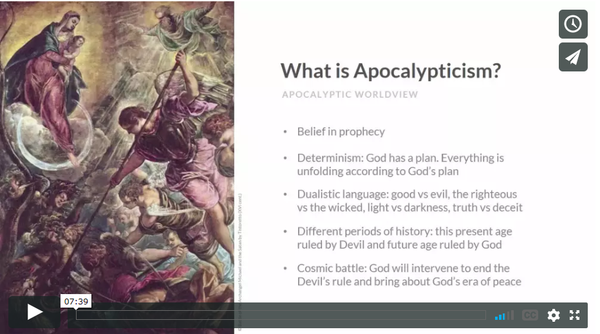 The concept of the Devil, that is personified evil, evolved from about 200 BCE at a time when Apocalyptic Judaism was becoming popular. In this lesson, we look what an apocalyptic worldview includes and discuss the literature genre called "apocalyptic".