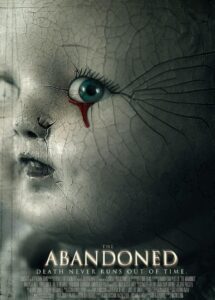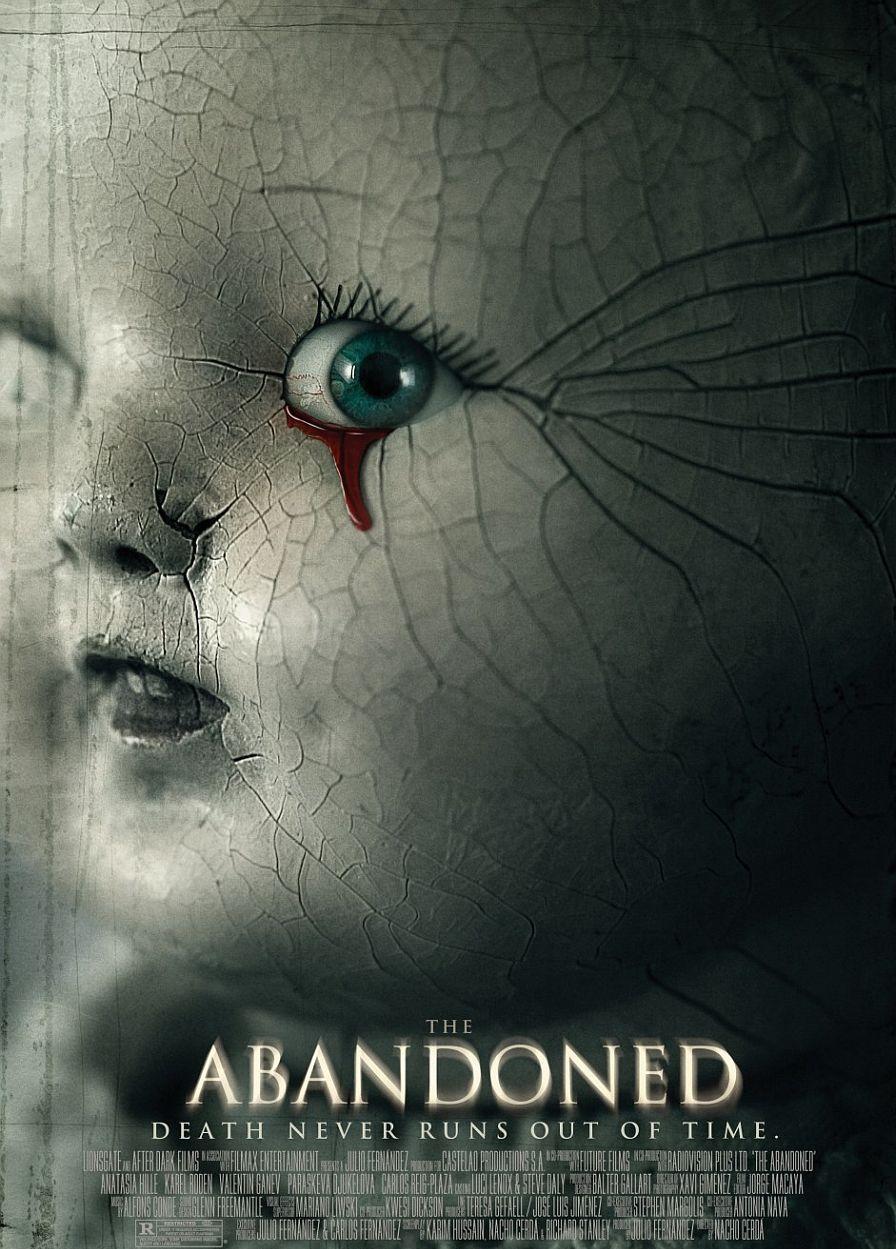 Reviewed by: Hellion
Rating:


Director: Nacho Cerdà
Greetings fellow hellspawns and do-gooders! Hellion here, with a movie review for the last installment of the 8 Films To Die For from the After Dark Films Horrorfest, (not to mention, the only one of those films that got its own full blown theatrical release,) The Abandoned.
Now, the story centers around Marie, an American movie producer, who returns to her birthplace in Russia for the first time since her adoption brought her to America years ago. Marie learns the bizarre details surrounding her birth mother's tragic death and also learns that she has inherited the family home, a little Martha Stewart type cottage located in a remote forest, which also just so happens to be encircled entirely by a river. Allow me to just throw out a very important plot point early, because the film does, Marie can't swim! Can we say obvious, er, ominous foreboding?
After encountering some superstitious locals, Marie finally finds someone willing to take her up to the family home. But, unfortunately, her guide disappears in the dead of night. Doncha hate it when that happens? So Marie is forced to make her way through the dreary forest to the family home alone. Eventually she gets there and finds a spooky, dilapidated, farmhouse complete with cobwebbed decor, eerie echoes of the past and plenty of dark corners that haven't been swept out in decades! It was beyond even Martha Stewart's help.
Marie soon meets a mysterious stranger named Nikolai, claiming to be her long lost twin brother. It seems both siblings were drawn back to their family home on the eve of their 42nd birthday, each hoping to learn the dark secrets that have eluded them their entire lives. It isn't long before Marie and Nikolai both start to have bizarre visions surrounding the home and the grisly tragedy that led to the two being separated some 41 years before. Plagued by the ghosts of their past, present and future, Marie and Nikolai fight to stay alive against a demonic force that has planned their deadly homecoming since the day they were born. Did I mention the bloodthirsty, man-eating pigs?
Filmed entirely on location in Sofia, Bulgaria, Europe's newest, cheapest and more authentic solution to the overpriced Hollywood back lot, Abandoned is a glossy, stylized film that incorporates plenty of spooky chills and stomach turning gore, much in the tradition of current movie hits like Saw or Hostel, but thankfully, with a much better story and deeper, more complex characters.
British TV and film actress Anastasia Hillie does a fine job portraying the emotionally tortured Marie, struggling to learn what happened to her family so many years ago. Veteran Czech actor Karel Roden, best known for playing Eastern European baddies, such as Rasputin in Hellboy, portrays the mysterious Nikolai, eager to offer himself up to the house in order to gain the knowledge of what happened the night his mother died. Both roles are played with just enough curiosity and caution. It's hard for a long lost brother and sister to have a chance to bond after such a long separation. Both are hesitant about trusting each other especially but under the circumstances of being pursued by deadly ghosts, but the two do manage to share a few calm moments just like one big happy family. You feel a bit more sympathy for them. They've just met but now they're about to be lost again, possibly forever.
Spanish director Nacho Cerda, who was a producer on the indy sleeper "The Machinist" starring Christian Bale, shows great promise with his first feature length movie in English. Having co-written the screenplay with Karim Hussain, Nacho does a good job of drawing out the emotional turmoil of the film's protagonists, while hitting them hard with creepy supernatural elements that leave viewers on the edge of their seats or hiding under the covers. Although be warned, looking away for too long may confuse you in the long run. But if you do find yourself scratching your head, don't fret too much, all loose ends are neatly wrapped up by the film's close.
This movie is a violent, unique ghost story that will scare the hell out of you if you watch it in the dark (double the scare if you watch it alone, in the dark.) Beyond the blood stains and creepy music though is a message for those who can't leave well enough alone. When the Narrator, the daughter of Marie, says she has no interest in finding out what happened, it's almost as if the film were trying to say, some things in this universe are better left abandoned.
The Abandoned, which was released in February 2007 and grossed a little more than $780,000 at the box office opening weekend, should enjoy mild success on the rental market, especially if it rejoins its After Dark siblings on the shelves. Distributed by Lionsgate, who are continuing their trend to bring audiences the best of low budget independent horror, served up Hollywood style, The Abandoned has a running time of 94 minutes and is rated R for extreme violence/gore, disturbing images, extreme language and nudity. The DVD extras include a Making Of Featurette with cast interviews, an interview with Director Nacho Cerda in his Spanish native tongue and subtitles in both English and Spanish. The DVD also includes the other seven trailers for the 8 Films To Die For.
The Abandoned earns three out of five pitchforks.
Hey, if you haven't checked out any of the other 8 Films To Die For titles, I highly recommend it. They're the best, most original, independent horror movies that Hollywood can offer at this time. That doesn't mean they're great. They're just better than most of the 'filmed in mom's backyard, with a ketchup bottle, a plastic machete, and the neighbor's aspiring actress bleach blonde buxom girlfriend' movies that just so happen to be sitting on the shelves right now.