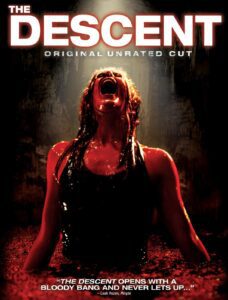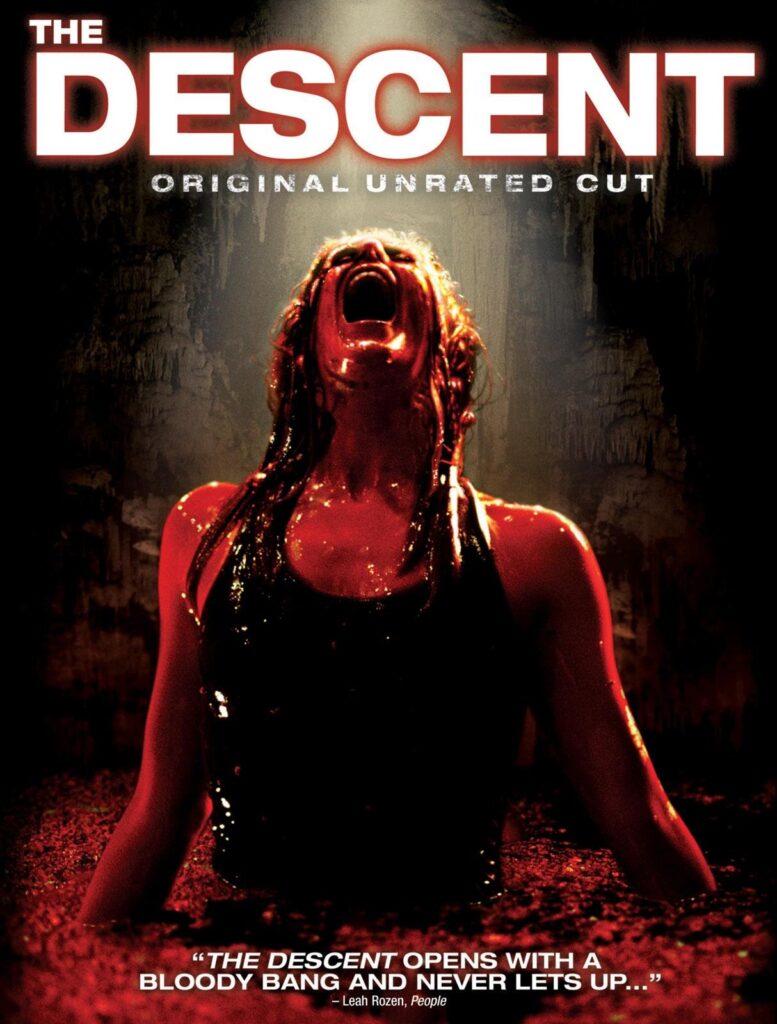 Rating:


Director: Neil Marshall
Being trapped in a pitch black, never-before-explored cave with humanoid monsters that want to eat you is about as pleasant an experience as being buried alive. Maybe that's why so many people are claiming The Descent is the best horror film of the year.
The Descent goes for shock right off the bat when Sarah's (Shauna Macdonald) family is killed in a brutal car crash. Fast forward a year, and Sarah's friends want to help her move on with her life and get back on her feet – and what better way to do so then to plan an all girls trip to the woods for a bit of cave exploring.
Things start to heat up when adventurous spelunker, Juno, misleads the group by taking them into an uncharted cave that may or may not have an exit rather than the safe cave with a map they are all expecting.
We don't actually see a monster until the girls are deep into the cave, so much of the first part focuses on suspense and psychological drama as the girls cope with being in an unexplored cave, face fears that they might be trapped when part of the cave collapses behind them and that they'll run out of supplies, and deal with Juno's betrayal.
The Descent is filmed beautifully, paying close attention to lighting. Much of the film is low lit, using infrared, flares, flashlights, and other common spelunking methods for lighting a cave.
The pacing is excellent. Tension begins at the film's onset and keeps building until the final scenes. It's been a while since I've been in a theater that was so engaged with the movie. There were quite a few moments where the audience jumped, gasped to break some of the tension, or got into cheering the girls on as they struggled to survive.
I don't want to say too much about the plot here because too much hype can kill the film. If you want to know more, check out the spoiler alert at the end of the review. If you can, this is the kind of movie you want to see in a theater with a group of like-minded moviegoers. I happened to catch it at the 2006 Philadelphia Film Festival and really enjoyed the experience.
If you like horror and suspense films and aren't turned off by gobs of blood and gore, this is a must see. The takeaway? Don't let a reckless adventurer take you into an unexplored cave where rescue crews will never look to find you and with minimal supplies.
[expand title="Click here to read spoilers"]
For the first half of The Descent, much of the focus is on building suspense. The girls head into an explored cave and deal with all sorts of issues from claustrophobia and psychological mind tricks (for instance, Sarah thinks she hears her dead daughter's voice) to fears that they'll be trapped in a cave with no exit and will run out of supplies.
Their lives get much worse when they stumble across the breeding ground of a pack of vicious, humanoid monsters. The monsters look like a combination of Gollum from Lord of the Rings and Nosferatu from the old German flick of the same title. They're about the size of the smallest women in the group and have evolved to adapt to the cave, so they are blind and have a poor sense of smell, relying on sound to find their prey. They also have sharp teeth and claws. Their appearance looks similar to humans and they interact as you might expect from animals that are defending their turf. It's the realism that makes them terrifying.
One of the things I liked most about this film was the character development. No matter how fearful the girls were before the monsters appeared, after, they quickly morph into survival mode. Each girl finds a way to build a weapon and fight back as they all learn more about their predators. And one-on-one, there's a pretty good chance any of the girls could take one of the monsters. Any more, and her chances of survival dropped significantly.
At this point, the film switches from a suspense film to an action-adventure horror with lots of blood and gore as the girls fight for their lives and maintain the hope that they will find an exit. The girls must also deal with their suspicions of Juno, who – it appears to them – may have fatally wounded one of the party and left her to die. [/expand]
Overall, I highly recommend this film. I thought it lived up to its hype and certainly is one of the best horror films I've seen in a long time.