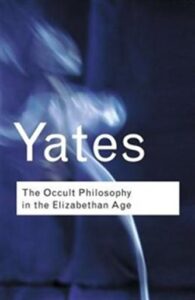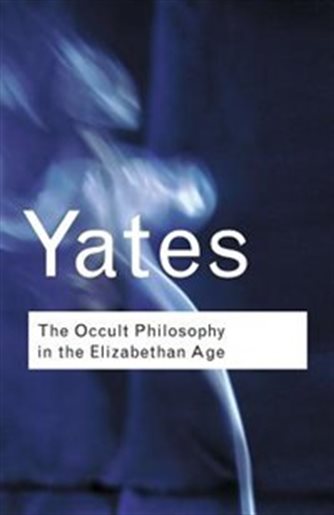 Author: Yates, Frances Amelia
Publisher: Routledge
Year Published: 2001
In 1582, a renowned scholar and astrologer named John Dee embarked on a series of mystical experiments that would change his life and the course of history. He claimed to have contacted angels through a crystal ball and received divine revelations about the nature of the universe, the secrets of creation, and the destiny of England. He recorded his conversations with the celestial beings in a mysterious language he called Enochian, which he believed was the original tongue of Adam and Eve.
Dee's angelic adventures attracted the attention and support of Queen Elizabeth I, who saw him as a valuable source of wisdom and guidance. But they also aroused the suspicion and hostility of many of his contemporaries, who accused him of being a sorcerer and a traitor.
Dee's story is one of the most fascinating and controversial episodes in the history of occult philosophy, a term that refers to the hidden or esoteric aspects of knowledge that were pursued by many thinkers and practitioners in the Renaissance and Reformation periods.
In her book Occult Philosophy of the Elizabethan Age, first published in 1979, Frances Yates explores the origins, development, and impact of this philosophy, focusing on its Christian Cabalistic branch, which combined Jewish mysticism with Hermeticism and Neoplatonism. She shows how this philosophy influenced some of the most prominent figures and works of the Elizabethan era, such as Shakespeare, Marlowe, Milton, and Durer. She also traces its connections to Rosicrucianism, a movement that emerged in the early seventeenth century and claimed to possess secret knowledge and power.
The Christian Cabala: A Bridge Between Judaism and Christianity
Yates begins her book by providing a brief overview of the occult philosophy in general, explaining its main sources, methods, and goals. She then zooms in on the Christian Cabala, which she considers to be the most important and influential branch of this philosophy. She defines Cabala as "a method of religious contemplation which could, rather easily, pass into a kind of religious magic". She explains that Cabala originated in medieval Spain as a Jewish tradition that sought to uncover the hidden meanings of the Hebrew scriptures through various techniques such as gematria (numerology), notarikon (acrostics), and temurah (permutations). Cabala also developed a complex cosmology based on the concept of the sefirot, or divine emanations, which were arranged in a diagram known as the Tree of Life.
Yates argues that Cabala was not only a Jewish phenomenon but also had a significant impact on Christian thought and culture. She credits Giovanni Pico della Mirandola, an Italian humanist and philosopher who lived in the late fifteenth century, as the founder of the Christian Cabala. Pico was fascinated by both Jewish and Hermetic sources, which he believed contained ancient wisdom that could reconcile different religions and philosophies. He proposed a synthesis of Cabala with Hermeticism, a tradition that attributed mystical writings to Hermes Trismegistus, an ancient Egyptian sage who was regarded as the father of alchemy and magic. Pico also incorporated elements of Neoplatonism, a school of thought that emphasized the unity and hierarchy of being and the possibility of ascending to higher levels of reality through contemplation.
Pico's ideas were taken up by other Christian Cabalists, such as Johannes Reuchlin, Francesco Giorgi, Henry Cornelius Agrippa, and John Dee. These thinkers developed their own versions of Cabala, often adding new elements or modifying existing ones. They also applied their Cabalistic knowledge to various fields and endeavors, such as art, science, politics, theology, and magic. They believed that Cabala could reveal the secrets of nature and God, as well as provide practical benefits such as healing, protection, prophecy, and communication with angels.
The Occult Philosophy in Action: From Dee to Milton
In the second part of her book, Yates examines how the occult philosophy manifested itself in the Elizabethan age, especially in England. She devotes several chapters to John Dee, whom she considers to be "the central figure" of this period. She describes his life and career in detail, highlighting his achievements as a mathematician, astronomer, geographer, diplomat, spy, and visionary. She also analyzes his angelic conversations and his Enochian system, which he claimed to be a universal language that could unlock all mysteries. She argues that Dee was not a mere magician or charlatan, but a sincere seeker of truth who tried to use Cabala for noble purposes.
Yates also explores how other Elizabethan writers and artists were influenced by or reacted to the occult philosophy. She discusses how Christopher Marlowe portrayed Dee as a Faustian figure in his play Doctor Faustus, which depicts the tragic fate of a scholar who sells his soul to the devil for knowledge and power. She suggests that William Shakespeare was familiar with Cabala and used it as a source of inspiration for some of his plays, such as The Merchant of Venice, The Tempest, and A Midsummer Night's Dream. She also mentions how Albrecht Durer, a German painter and engraver, incorporated Agrippa's philosophy into his famous engraving Melencolia I, which depicts a melancholic angel surrounded by various symbols and objects.
In the third and final part of her book, which is much shorter than the previous two, Yates briefly touches on the emergence of Rosicrucianism, a movement that claimed to be founded by a mysterious figure named Christian Rosenkreuz, who allegedly discovered the secrets of Cabala and alchemy in the East. She argues that Rosicrucianism was a continuation of the occult philosophy but with a more radical and revolutionary agenda. She also mentions how John Milton, the author of Paradise Lost, was influenced by Agrippa and other Cabalists in his depiction of the war in heaven and the fall of man.
A Classic Work of Scholarship with Some Flaws
Occult Philosophy of the Elizabethan Age is a classic work of scholarship that offers an insightful account of a fascinating aspect of cultural history. Yates demonstrates her extensive knowledge and mastery of the sources, as well as her ability to synthesize and interpret them in a clear and compelling way. She makes a convincing case for the importance and relevance of occult philosophy, not only for understanding the Elizabethan age but also for appreciating its legacy and impact on later periods.
However, the book is not without its flaws. One of them is that it is uneven in its structure and scope. The first part is too broad and general, while the second part is too focused and detailed. The third part is too brief and sketchy. The book would have benefited from a more balanced and coherent organization. Another flaw is that it is sometimes speculative and subjective in its arguments and claims. Yates often relies on her own intuition and imagination, rather than on solid evidence or logical reasoning. She also tends to favor certain figures or works over others, without providing sufficient justification or explanation.
Despite these shortcomings, Occult Philosophy of the Elizabethan Age remains a valuable and enjoyable read for anyone interested in occult philosophy, the Elizabethan Age, or the history of ideas in general. It is a testament to Yates's erudition and creativity, as well as to her passion and enthusiasm for her subject. It is also a reminder of the diversity and complexity of human thought and culture and of the enduring fascination and appeal of the hidden and mysterious aspects of reality.